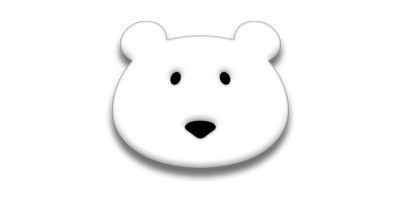 Privacy Policy
Your privacy is very important to us. This notice is provided to help you protect your privacy, by explaining the privacy practices of our applications and website.
Beyond the standard statistical log files that all websites automatically create regarding website visitor data, Little White Bear Studios does not automatically collect any additional data from you.
Our applications do not collect personally identifiable information. This includes information such as: your name, address, age, phone number, online contact info, and social security number. We do not collect your precise geographical location.
The majority of our applications are intended for general audiences. If we do offer an application designed for children under 13, we provide a separate privacy policy for that specific application. We do not knowingly collect personal information from children under the age of 13. If you feel we have done so in error, please contact us so we can get parental consent or remove the personal information.
Many of our applications are free, and include third party advertising. Advertising companies may collect anonymous information to customize the advertising presented to you within our applications. This information may be linked to your specific device, but it not linked to you. Here are the privacy policies of all the third party advertising companies in use by our applications.
Apple: http://www.apple.com/privacy/
Admob: http://www.admob.com/home/privacy
AppLovin: https://www.applovin.com/privacy
Chartboost: http://www.chartboost.com/web/privacy_policy
Unity: https://unity3d.com/legal/privacy-policy
Vungle: http://vungle.com/privacy/
Our applications use a third party analytics tool to provide us with a clearer picture of how our applications are used. Typically, we use this statistical data to judge which parts of the applications are being used the most, and how many people are using the applications. This data is collected to help us improve the experience in future releases. This data is collected anonymously, and may be tied to your device ID. The data is not shared, except in aggregate form. And no data about any individual user is shared. Here is the privacy policy of the analytics company:
Flurry (owned by Yahoo): https://policies.yahoo.com/us/en/yahoo/privacy/index.htm
Our applications include a contact link, which allows users to email us questions for tech support. Email addresses, and any identifiable information that may be obtained during these email conversations, are not shared with anyone.
Some of our applications use Game Center features for leaderboards and/or achievement lists. Game Center is created and maintained by Apple. Game Center requires a user to create an ID and a password to access the feature. In our applications that offer Game Center, this feature is entirely optional, and is not required to use the application. Here is the Game Center terms and privacy policy:
http://www.apple.com/legal/internet-services/itunes/gamecenter/us/terms.html
This privacy policy was last updated on 5/9/2018. This privacy policy may change in the future, so please review it periodically.
If you have any questions or concerns about this privacy policy, please let us know via the Contact Us button at the top of this page.